Back To Geomagnetic Events Page
Updated info below! (Line up and Map point directions) also check Facebook page for last minute info.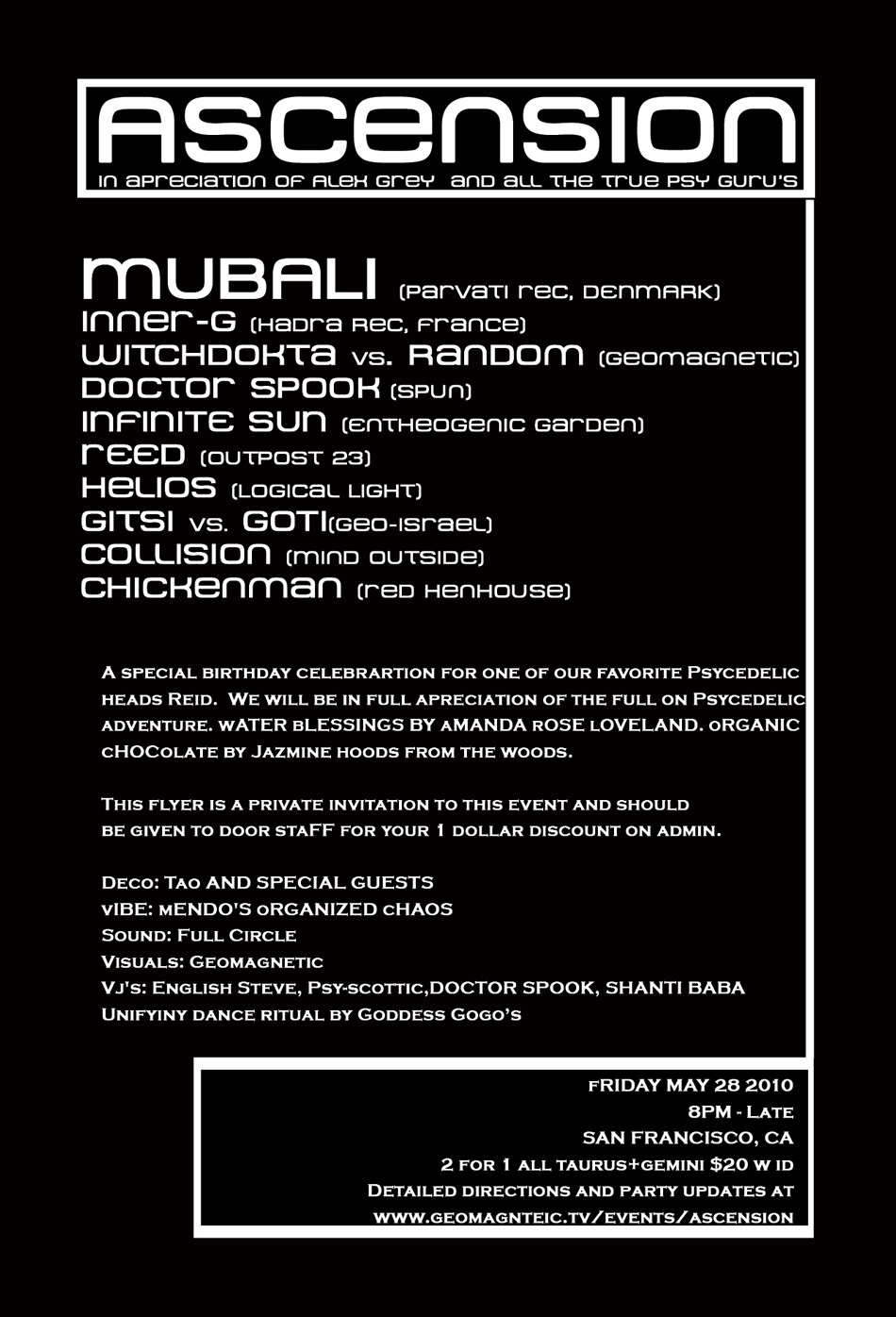 ->>>Map Link<<<- 2545 Phelps St, San Francisco CA-
http://maps.google.com/maps?f=q&hl=en&q=2545+Phelps+St.,+San+Francisco,+CA
DJ' Line UP
TimeSlots

Starting @ 8pm going till 7am

08 - Clairity (Theta Records)
09 - REED (SPECIAL BIRTHDAY SET)
10 - Infinite Sun (Entheogenic garden)
11 - Inner-g (Hadra Rec, France)
12 - Witchdokta vs. Random (Geomagnetic)
01 - Doctor Spook (Spun)
02 - MUBALI - SPECIAL GUEST! (Trishula Records, Germany)
03 - Chickenman (red henhouse)
04 - GITSI vs. GOTI(Geo-Israel)
06 - Helios (Logical Light) [Special Sunrise Set!]
This is a private residence and as such treat the space with the utmost respect and sanctity, thanks dear family!