Galaxy Unknown Records, Phoenix Family and GeoMagnetic.tv Presents:

Psylebration: Part Three

8/27/10

Come out and celebrate the summer and the B-Day weekend for Doctor Spook!

FRIDAY, AUGUST 27th, 2010::: DOCTOR SPOOK BIRTHDAY BASH!
Feat. TONS OF SF BAY AREA PSYTRANCE & DUBSTEP PRODUCERS!
On Friday the 27th of August, Geomagnetic, Galaxy Unknown Records, Phoenix Family, Full Circle & Full Melt go Full Tilt to combine forces to welcome you back to Psylebration! For this Magic #3 get ready for DOCTOR SPOOK's Birthday Bash! We are using our psychic and physical powers to tranceform our favorite party pad into the ultimate birthday "psy"-lebration zone! Lots of NEW and UNIQUE deco, Incredible clean and powerful sound systems, Mind Mending visuals and lots of treats and suprises including a 21+ BAR! + outdoor smoking area! Late night fun starts early and goes late! (9pm - till 4am!) feat lots of Psytrance + Dubstep local bay area producers presenting exclusive new material all night!
MAIN ROOM:
DOCTORSPOOK aka MINDSTORM
Special Extended Birthday Set (Geomagnetic.tv/Spun Records)
WICHDOKTA
RANDOM
SAUSEE
MICHAEL LIU
UPSTAIRS:
RIPPLE
RECLIPSE
HEDLOK aka DANNY FERAL
MYKIES McFILTHY
ALEKS aka MUNICIPAL YOUTH
LUKE NUKEM
DUBSTER SPOOK (special opening set!)
sound - FULL CIRCLE MEGA SOUND
decor - FULL CIRCLE / Psylotus / Tao Deco
visuals - geomagnetic.tv + friends
DIGITAL DiVAS GO-GO DANCERS
FRIDAY AUGUST 27th 2010
THE GINGER BREAD HOUSE / DANZ HAUS
1275 CONNECTICUT @ CESAR CHAVEZ
San Francisco, CA / 9pm - 4am
18+ ID / $20 @ the door & 21+ ID to drink
www.geomagnetic.tv/events/psylebration3

More Information below:

Room 1:

Dr. Spook {Special B-day set} (Geomagnetic.tv/ Phoenix Family/ Spun Rec.)


http://www.geomagnetic.tv/
http://www.myspace.com/mindstorm1


Random (GeoMagnetic.tv)


http://www.myspace.com/randompsy

Wichdokta (Full Circle/ Phoenix Family)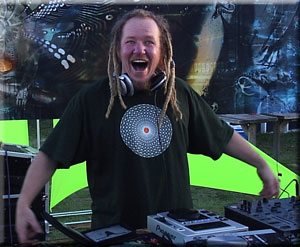 http://www.geomagnetic.tv/artists/wichdokta.htm


Sausee (Galaxy Unknown Rec./ Spun Rec./ Goa Rec.)


http://www.Sausee.com
http://www.myspace.com/galaxyunknown


Michael Liu (Pisces 2009 / Straylight / Stilldream / Till Dawn)


http://www.myspace.com/sneekyninja


Room 2:

Ripple (Full Melt/ Sub Science)


http://www.myspace.com/djripplesf

Reclipse (Tank'd/ Trauma/ NorCalNights.com)


http://www.myspace.com/reclipse


8-27-10
9pm-4am
$20 @ The Door
18 and Up W/ ID - 21+ to drink
Ginger Bread House 1275 Connecticut @ Cesar Chavez, SF